Whether you are planning a wedding, bridal shower, party, celebration, corporate retreat, workshop, retirement dinner, or an association meeting, our facilities can provide the perfect setting for you.
Please contact Mallory Dodds, Manager of Facilities and Adult Programs,
at 708-481-7313 ext. 222 for specific rental information.
Starting in October 2016, the Olympia Fields Park District began renovating the Barn building. We are relocating the bathrooms, making them larger and more accessible. We are also doubling the size of our kitchen, making it perfect for rental caterers or for a small cooking class. We are also making the front desk more visible and accessible to the public. Finally, we are adding a brand new multi-purpose room for all types of classes. Some other updates the facility is getting are an updated HVAC system, new landscaping, and additional space added to the Barn room for larger groups and rentals. The target date for completion of the facility will be May 2017. With this additional space, we will be able to hold at least 200 people inside the barn. New rental fees will be in place to rent the space, and will be available for inquiry starting in October 2016.
Due to construction, many programs daily activities normally held in the Barn building will be affected. Our front office will be transferred over to the Cull House building in the fall, since the office in the barn will be renovated. Also, during construction, the meeting rooms will be inaccessible, so classes will have to be located to the Cull House, or another facility off-site. The north parking lot will be the main location for the construction equipment, so visitors parking will be restricted to the south parking area.
We hope that you are as excited about the renovations to our building, and we ask for your patience over the next 7 months. We will continue to offer you our very best in programming and rental space now and into the future. We hope that you stop by once our construction has completed, and take a look at all the things we have updated and added!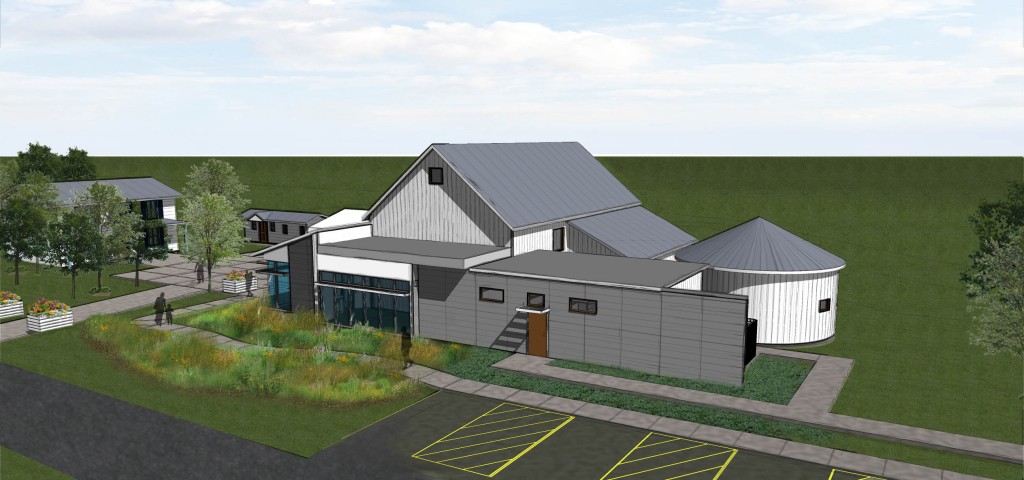 Sgt. Means Park
Located at 20712 Western Avenue on 23.6 acres
1 Covered Picnic Area
2 Open Picnic Areas
4 Tennis Courts
2 Soccer Fields
1 Baseball Field
Bicentennial Park
Located at 203rd & Governor's Highway
1 Covered Picnic Area
2 Soccer Fields
1 Baseball Field
Fees & Security Deposit Information
The following rates apply regardless of weather conditions.
No refunds will be given based on weather conditions.
Bicentennial Park
0-10 Guests
Resident No charge*
Non-Resident $60*
11-60 Guests
$85* Resident
$110* Non-Resident
61-100 Guests
Resident $110*
Non-Resident $185**
Sgt Means Park (per picnic grove) Limit 60
0-10 Guests
Resident No charge*
Non-Resident $60*
11-60 Guests
Resident $85*
Non-Resident $110*
61-100 Guests
Resident $110*
Non-Resident $185**
Arcadia Park (no alcohol allowed)
0-10 Guests
Resident No charge*
Non-Resident $60*
11-60 Guests
Resident $85*
Non-Resident $110*
*Requires a $100 security deposit
**Requires a $200 security deposit
Alcoholic Permit and Liability Fees
$225 – Non-refundable
Refunds available within 30 days of event. Checks to be picked up in office.
All cancellations must be in writing to the park district 60 days prior to the rental date. Cancellation prior to 60 days, a processing charge of 50% of the deposit will be retained. Otherwise, the security deposit will be forfeited if notice is given less than 60 days from the event.
Teen parties or large groups require additional security fees. Inquire with office for more detailed information.
Rentals secured less than 60 days away must be paid in full. Payments accepted for rentals less than 60 days from event must be made by credit card, money order or cash. Call office for further details.
Picnic Equipment Rental
There is a $50 refundable deposit required for all picnic equipment rentals.
Picnic Kit – $20 Rental Fee
Our Picnic Kit includes:
4 throw down bases, 2 Frisbees, 2 softball bats, 2-12" softballs, 2-16" softballs,
1 hard bat, 1 hard ball, 1 Wiffle ball bat, 1 Wiffle ball, 1 soccer ball, 1 playground ball, 1 volleyball, and 1 basketball.
In addition to the Picnic Kit, we have the following separate items available to rent for $5 each:
Frisbee
Horseshoes
Bocce Balls
Baggo (Bean Bag Toss game)